Back in the day, there was an announcer for the Seattle Mariners named Ron Fairly. He was an ok broadcaster but he most definitely was a master of stating the obvious. Example: "Well, the Mariners have the bases loaded with two outs here in the bottom of the 9th, down by a run. They need to get a hit here or the game is over." Really? Thanks, Ron!
In the spirit of Ron Fairly, Phil loves pizza. Really? Thanks for stating the obvious!
November is Phil's birthday month and one of the gifts from Shelley is stops to five pizza places in Coeur d'Alene. The first of those stops was to Vicino Pizza Neapolitan Style Pizzeria.
That may sound familiar to you because in 95 of the Wine Time Fridays podcast, Shelley and Phil were at Vicino Pizza Neapolitan Style Pizzeria, with the kick ass Proprietor at Vicino Neapolitan Style Pizza (as well as Vine & Olive) in Coeur D'alene.
Neapolitan pizza, also known as Naples-style pizza, is a style of pizza made with tomatoes and mozzarella cheese. The tomatoes must be either San Marzano tomatoes or Pomodorino del Piennolo del Vesuvio, which grow on the volcanic plains to the south of Mount Vesuvius.
Our visit to Vicino was on my actual birthday, November 5. Shelley made 6:30 reservations and after a stop at The Culinary Stone, one of the Wine Time Fridays sponsors, for their 9th Anniversary and Holiday Kickoff party we made our way over.
There was a good amount of people there but they greeted us and immediately seated us. There were a TV's around so we could keep an eye on some college football games (LSU beat Alabama which made me VERY happy!) and game 6 of the World Series.

When the server arrived to ask if we would like to start off with a drink, Shelley barely let her finish the question by answer, "Yes, I would like the Lambrusco, please!" Because of her kids playing so many sports when they were young, which led to many pizza stops, Shelly isn't necessarily enamored with pizza, but it would be an understatement to say she was REALLY looking forward to their Lambrusco. She talked a lot about that in the week leading up to this dinner.
I ordered the Trebbiano.
NV Cleto Chiarli Lambrusco di Sorbara Vecchia Modena
When it was time for food, Shelley ordered the Polpette house made meatballs with nonna sauce and parmigiano-reggiano and I ordered what I went there to have, a pizza, landing on the Il Norcini, a spicy coppa, house made sausage & speck, meat sauce and mozzarella.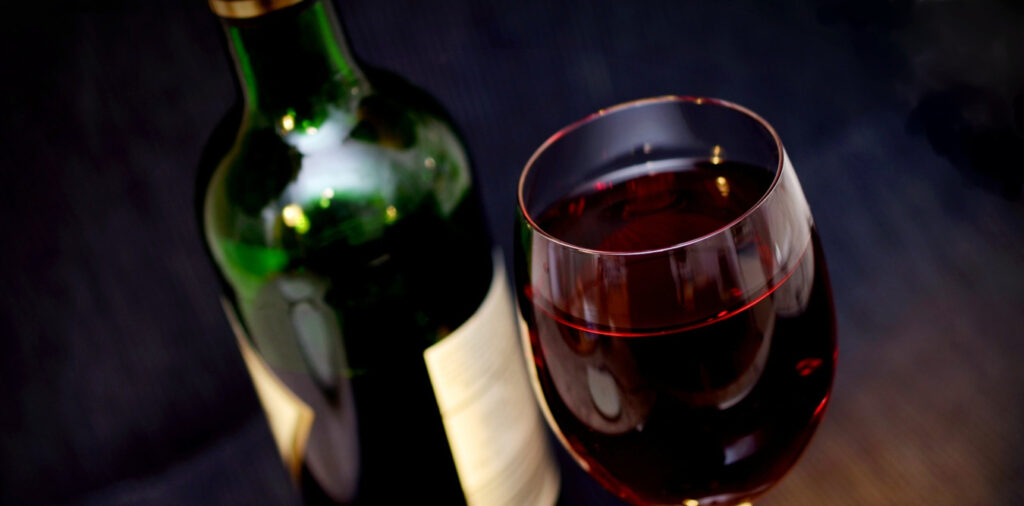 This is a sample blog post.