During the years, Wine Time Fridays has developed many different episode series to keep the content fresh while educating our listeners along the way. Our series include:
"From Games to Grapes" where we chat with past pro athletes that have since started wineries.
"Women in Wine" where we have a conversation with women in the wine world from Sommeliers, to winery owners to winemakers.
"Old World vs New World" where we taste through an old world wine and a new world wine (same varietal) and talk about the differences.
"Wine Time Fridays Charity Sips: A Toast to Good Deeds" where we highlight a non-profit or charity.
"Wine Travel", which will be posts and episodes from our travels into various AVA's.
"Wine is Like Music", which is when we have a musician taste a wine and then play what he tastes on the spot!
We have had so many "Guests" on our podcast, where we go deep into their expertise in the wine world, that we didn't include them on this page but if you want to see a complete list of the episodes we have a guest or two, simply click HERE.
So, please take a peek below and start diving in yourself to some of these different series and the stories that come with them. #Cheersing
Women in Wine
Episode 188 – Breaking Down Barriers & Stereotypes: Unveiling the Wines & Women of IOLA Wines with Marilee Bramhall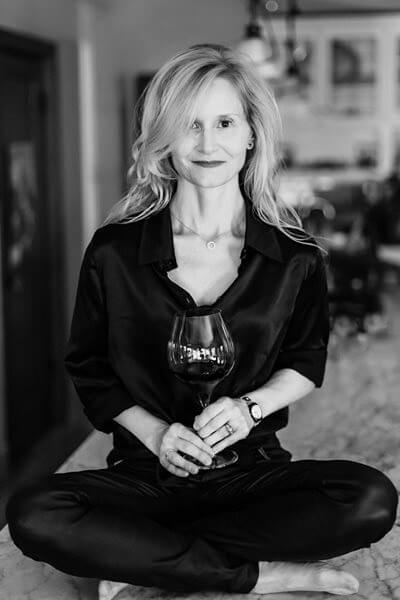 In this episode, buckle up as Shelley and Phil embark on another thrilling adventure beyond the borders of the United States for the second consecutive week! This time, we're jet-setting to uncover the captivating story of Marilee Bramhall, the trailblazing founder of Iola Wines. With nearly a decade entrenched in the heart of the US wine industry and fueled by a passion ignited during extensive travels and studies of European wine havens, Marilee discovered a mission: to spotlight the brilliance of women winemakers, whose talent rivals that of their esteemed French and Italian counterparts. Grab a glass, sit back and enjoy as we uncork the secrets behind these extraordinary wines and delve into the remarkable narrative of Marilee's journey.
Episode 173 – Washington Wine Month Part 2: Making Beautiful Things at Brook & Bull Cellars with Winemaker, Ashley Trout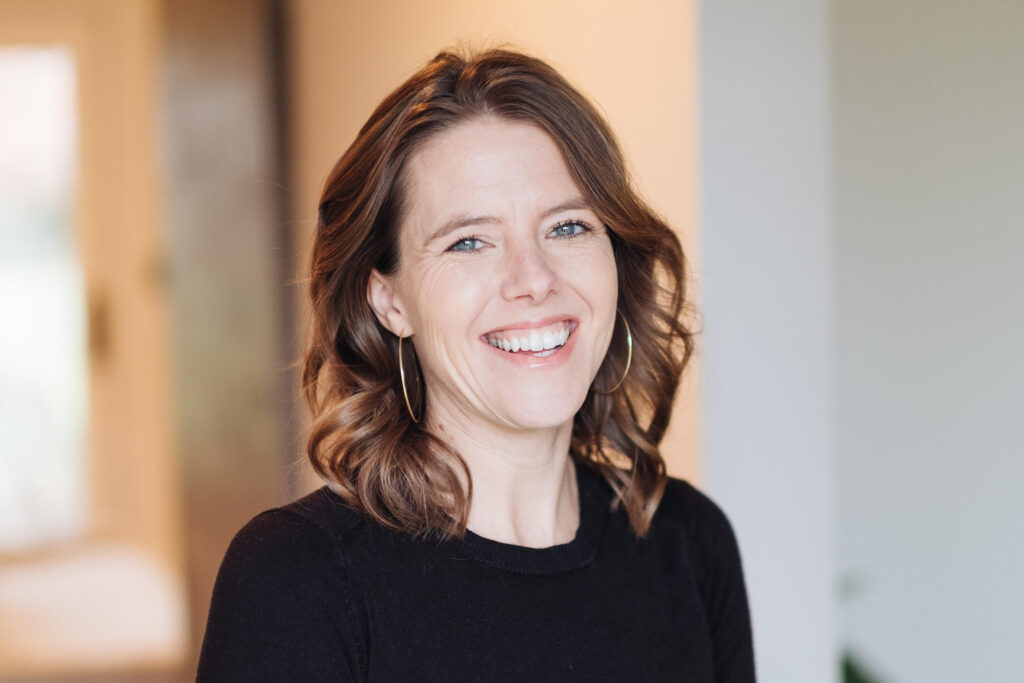 In this episode, the 2nd of Washington Wine Month, Shelley and Phil sit down with Ashley Trout, Winemaker at Brook & Bull Cellars to learn all about her story while tasting through her beautiful wines. Brook & Bull focuses on producing fine varietals and untraditional blends with a low oak profile, purposely highlighting vintage variation and showing Washington State terroir. And since International Prosecco Day is on Sunday, we start off with a LaMarca Prosecco, too! Let's get to it! #HappyFriday! #ItsWineTime! #Cheersing
Episode 67 – A Conversation With Jody Elsom of Elsom Cellars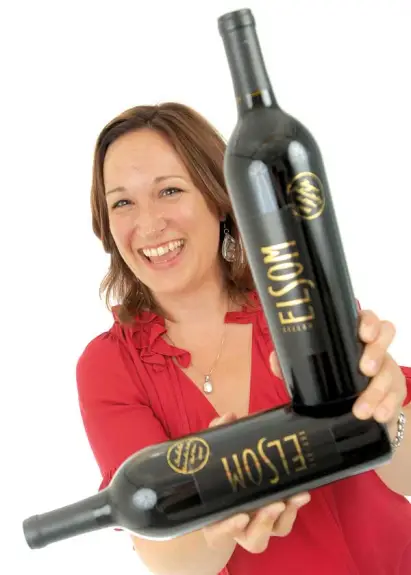 In this episode, Shelley and Phil sit down with Elsom Cellars owner, Jody Elsom and taste through 6, count 'em, SIX wines from the urban winery! Jody Elsom is a pioneer in the Seattle urban winery movement and has been producing brilliant Washington wines, in the city, since 2006. You aren't likely to find these on your grocers shelves but we urge you to listen to this episode, then visit their website (or, if you live in Seattle, visit their tasting room!) and pick up some of their wines. You will not be sorry! #HappyFriday #ItsWineTime #Cheersing #BonusContentAtTheEnd
Games to Grapes
Episode 136 – From Games to Grapes – We Doubleback, Passing Time With Apple Cup Memories While Tasting Phenomenal Washington Wine
In this first Games to Grapes episode, we have two guests that have gone from game day to grape day, Damon Huard of Passing Time Winery and Drew Bledsoe of Doubleback Winery and Bledsoe Family Winery. You may recognize them from their earlier careers when both were quarterbacks, having great college and pro careers. Drew played for the Cougars of Washington State and Damon played for the Huskies of Washington. They had successful careers playing football in the NFL, too (combined 26 years!) and now have used what they learned in the ultimate team sport to transition into having successful careers in the world of wine, historically an enormously competitive industry. In this episode you will find SOME trash talking over the annual Apple Cup game and the rivalry between the two cross-state schools, but you will also find the respect over each others wine is genuine.#HappyFriday! #ItsWineTime! #Cheersing #NoPuntIntended #BringDownTheSnow #EasterEgg
Old World vs New World
Episode 176 – Old World vs New World: Chianti vs Sangiovese on National Chianti Day
In this episode, we're coming to you from Lethbridge in Alberta, Canada, and going Old World vs New World as we taste through three Sangiovese's, including a Chianti Classico, personally sent to Shelley and Phil from Lindsay and Brian when they were in Tuscany this Spring, in honor of National Chianti Day. #HappyFriday! #ItsWineTime! #Cheersing
Wine Travels
Paso Robles September 24-28, 2023
Episode 182 – Nothing Unlucky About THIS Episode – Paso Robles Part 2: Peachy Canyon & Winemaker Drew Phillips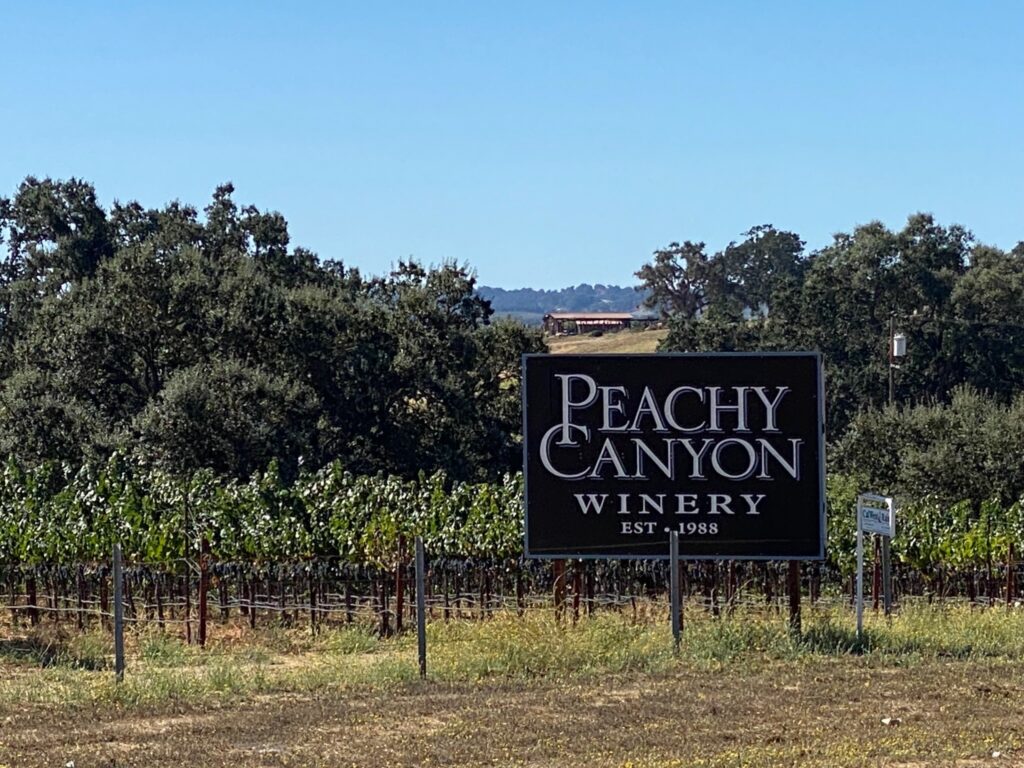 In this episode, Shelley and Phil avoid the unlucky reputation of Friday the 13th in a BIG way by sitting down with Peachy Canyon winemaker, Drew Phillips during Part 2 of our Paso Robles series. Peachy Canyon has been a leader in Paso Robles wine and in this episode we get to taste through four of them while hearing the back story of Peachy Canyon, how Drew got into winemaking and a deep education into winemaking. Lindsay and Brian LaFaille, who are not strangers on this podcast, join in as our DPT (Different Perspective Team).
Walla Walla – October 27-29, 2021
Episode 80 – The Walla Walla Incubator Program – Introducing Eternal Wines, Hoquetus Wines & Itä Wines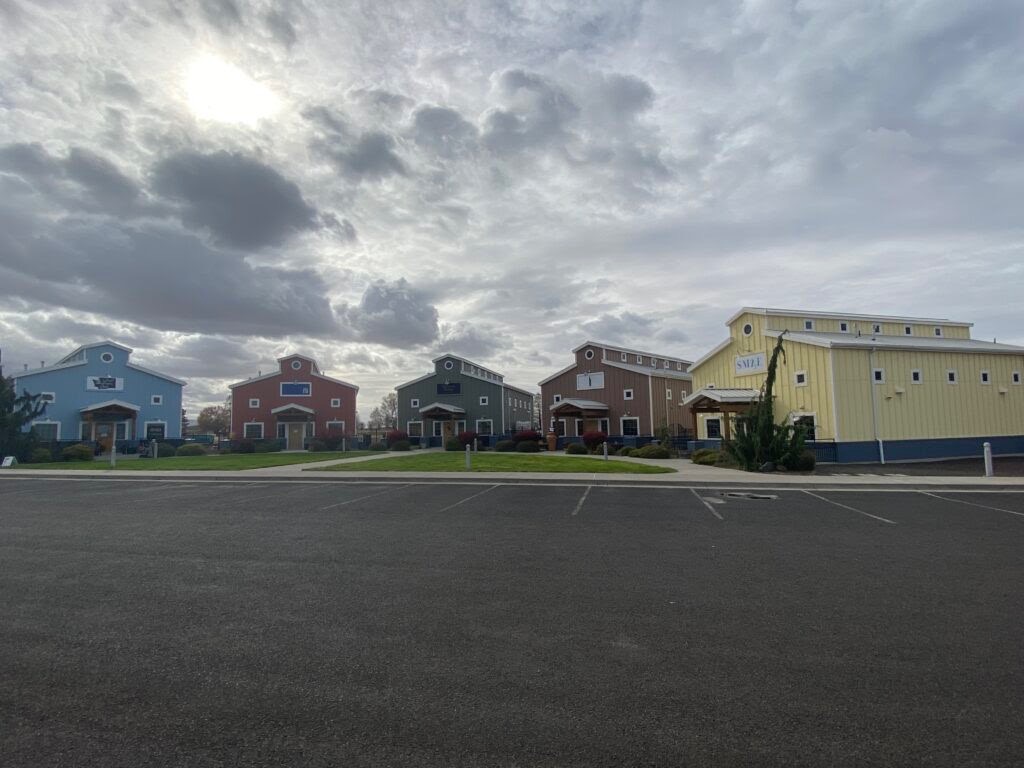 In this episode, Shelley and Phil sit down with three winemakers from three startup wineries in the Airport District of Walla Walla and the Walla Walla Incubator Program! Both Shelley and Phil have been very impressed with the Incubator Program since they visited Walla Walla years ago. Sit back and enjoy listening to the growing pains of three young wineries and then maybe pick up a bottle or five from them! #HappyFriday! #ItsWineTime! #Cheersing
Episode 83 – A Conversation with Seven Hills Winemaker, Bobby Richards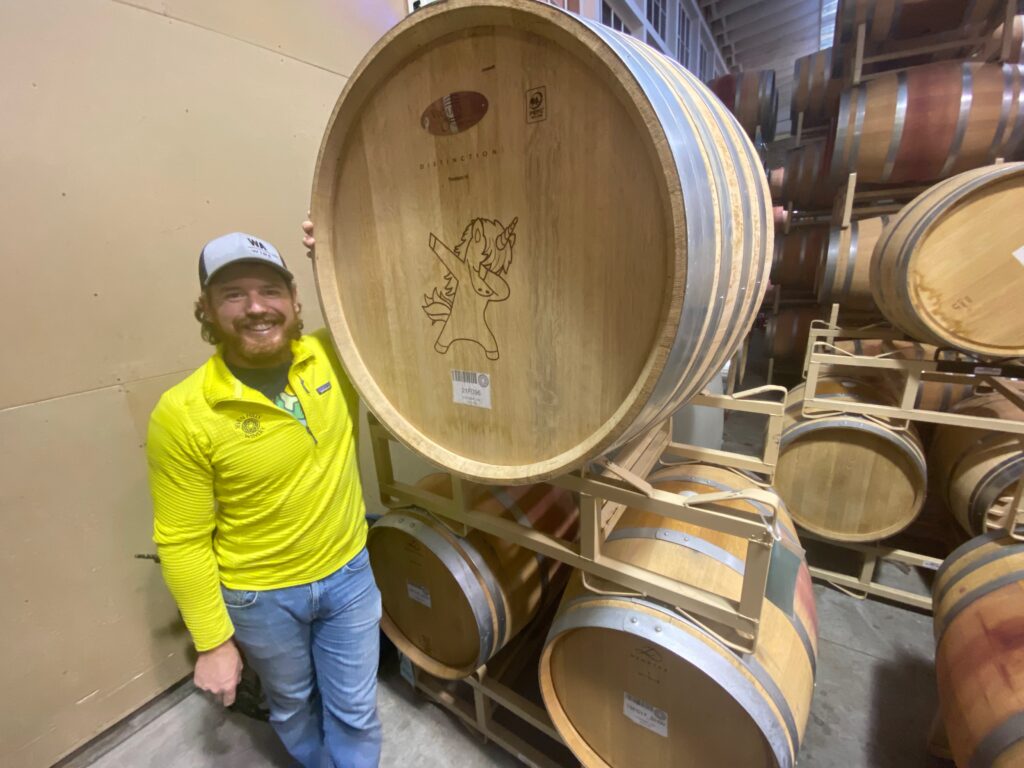 In this episode, through the pouring Walla Walla rain pounding the windows outside and the echo of a comfortable and inviting tasting room, Shelley and Phil have a conversation with Bobby Richards, the new winemaker at Seven Hills. Bobby didn't hold back, either! We taste through six, count 'em SIX, different wines! We'll also discuss a couple that will go great with your upcoming Thanksgiving Day festivities as well as different types of wine barrels. #HappyFriday! #ItsWineTime! #Cheersing
ALSSO: In Episode 185, our Charity Sips focused on ALSSO (ALS Service Organization for Spokane and Northern Idaho). ALSSO is based in Spokane, Washington helping families living with ALS (Amyotrophic Lateral Sclerosis, commonly referred to as Lou Gehrig's Disease). They offer support to people in eastern Washington, northern Idaho and western Montana. ALSSO has no paid staff and is governed by a 10-member board so their expenses are minimal. They provide financial assistance for adaptive equipment, mobility vans, home modification projects (including bathroom remodels) and care giving expenses. For more information, please visit https://alsso.org
Wine is Like Music
Episode 66 – Wine is Like Music Jazz Tasting with Phil Mershon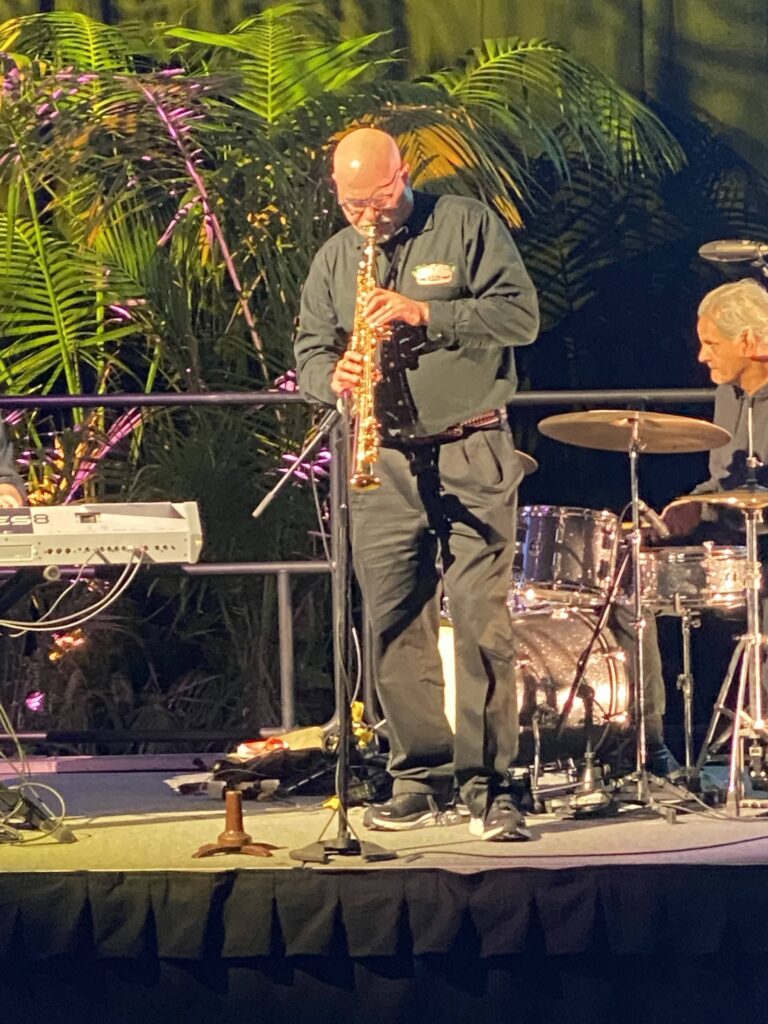 "There's a multi-sensory experience going on whenever you're tasting something; whenever you're doing music…and can you bring these things together?" -Phil Mershon
In this episode, at long last, Shelley and Phil WILL bring these things, wine and music, together through the talents and instruments of Phil Mershon. Listen how jazz saxophone player, Phil Mershon, turns the tastes, notes and nuances of a Chateau St Jean Chardonnay, La Crema Pinot Noir and an Alamos Malbec into musical notes, all adlibbed live! #ItsWineTime!
Episode 109 – Wine is Like Music Acoustic Guitar Tasting With Tod Hornby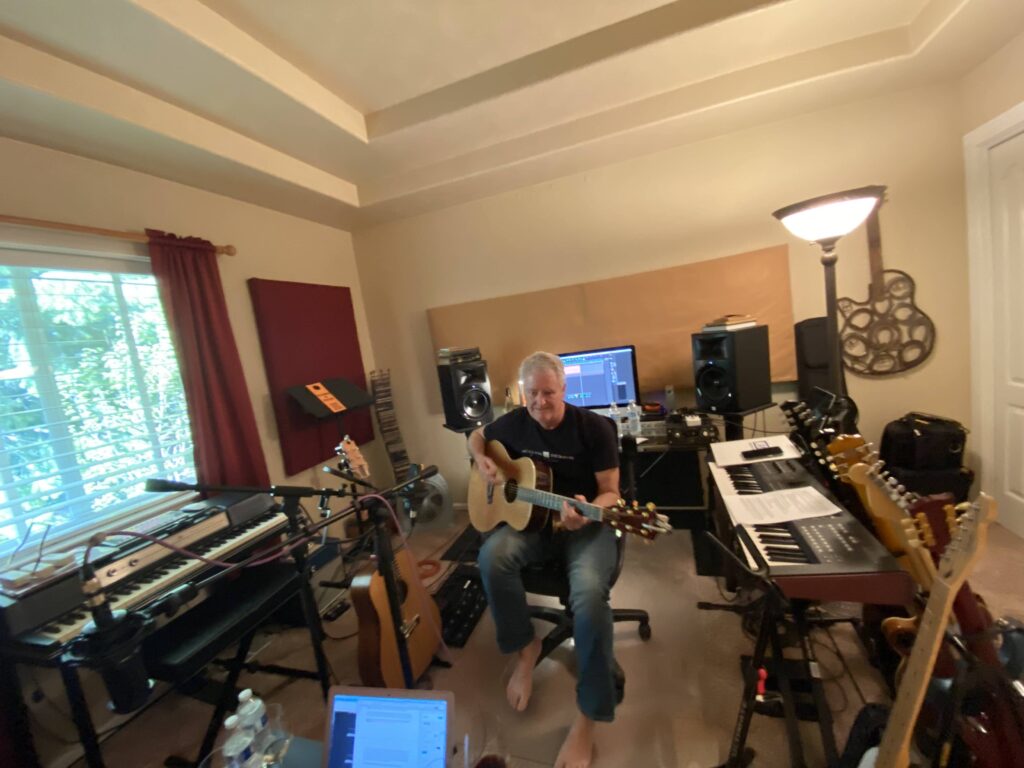 In this episode we revisit the idea of combining wine and music. In episode 066 we did a music tasting with jazz saxophonist, Phil Mershon, and today we're doing a similar tasting with versatile musician, Tod Hornby! Not only that, Tod wrote and produced our Wine Time Fridays theme music! Kick off your shoes, grab a glass of wine, kick back and listen to this one of a kind of episode. #ItsWineTime! #Cheersing #ElegantWineElegantSong #MerLAWT #EasterEgg